Friends Who Lived in the Hutt Valley 1901-2006
New Zealand
June 18, 2014
---
TOM & EMILY HASTINGS
Mr. Tom & Mrs. Emily Hastings…immigrated from Ireland, via Sydney, to N.Z. in 1901, to have an open home for when the workers arrived. Tom, a builder by trade, built a home in High St Petone.
There they waited three years, when in 1904 John Hardy who knew the Hastings in Ireland, arrived there after being three months in Melbourne. He had a few meetings in Alicetown, Lower Hutt, before he returned to Australia…
1901-2006: The Hastings lived in Petone until 1910 when they moved north to Taihape, then in 1914 to the Te Awamutu district and in 1936, purchased a farm in Otorohanga.
They had two daughters, Lillian (d. 1970) married Carl Nordstrom, North Auckland and Winnie (d. 2006-age 99 yrs) married Tom Giltrap (d. 1982) of Wellington and remained on the farm, and one son Charlie (d. 1993) of Hamilton, married Kathrine Gunson Sth Auck (d. 1987).
Tom and Winnie, a very knowledgeable lady, retired to Te Awamutu in 1976, cared for by their two daughters, Viva and Gladys. Others of the family are, Hilda (Green), Harold (both Otorohanga), and Wilfred (Karapiro).
---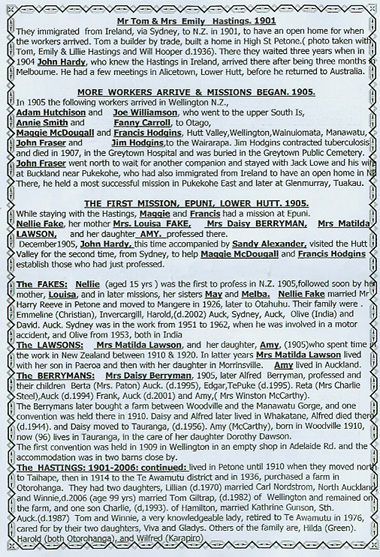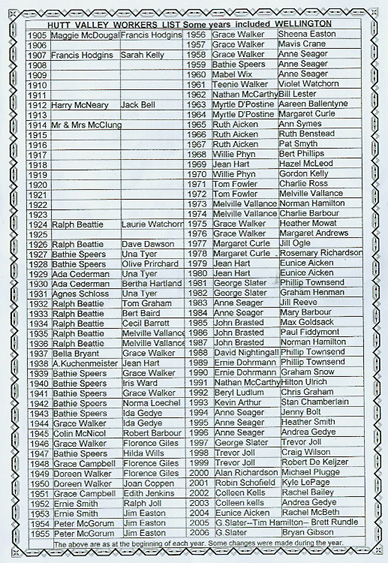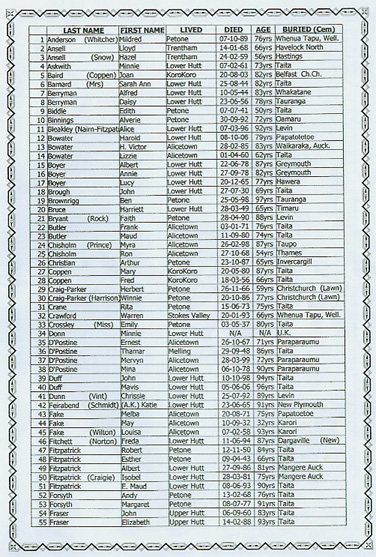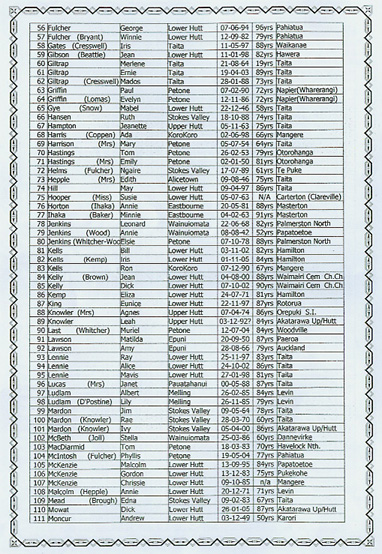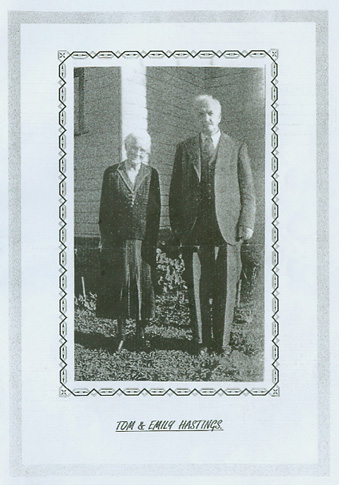 Go back to Index for Pioneering Missions - Australia - New Zealand